Tabcorp Park Melton - 1st & 15th Dec
- Live Street Art in the Main entrance
- Outdoor Bar
- DJ on the lawn
- Horse art installation displayed on the lawn
- "The Voices" on the Main Stage (GF night)
- Kids Carnival / Face Painting
- Photo booth
- Roving entertainment and entrance performers
- Fireworks at midnight (GF night)
- DJ After Party (GF night
- DJ Watson to perform throughout the Night.
- Iconic Australian musician Ross Wilson to perform after the last race.
- Free Kids Activities on the Night will be: Dodgem Cars, Jumping Castle, Kelly Sports, Pony Rides, Animal Farm
- Drink Specials
- TAB Vouchers to be given out to the first 300 people through the gate
ID18 Series
Feature Events
Welcome Cocktail Party
Thursday, November 29
ID18 Heat 1 - Melton
Saturday, December 1
ID18 Heat 2 - Ballarat
Tuesday, December 4
ID18 Heat 3 - Cranbourne
Saturday, December 8
Breakfast of Champions
& Barrier Draw
Monday, December 10
ID18 Final - Melton
Saturday, December 15
ID18 Street Art activations will be a feature of our off track and community events, as they epitomise the entertainment and colour that Victoria offers to both its residents and its visitors. Plus, by incorporating the Food Trucks and Street Art concept on course at Melton, Ballarat and Cranbourne, we encapsulate the Victorian regions hosting ID18.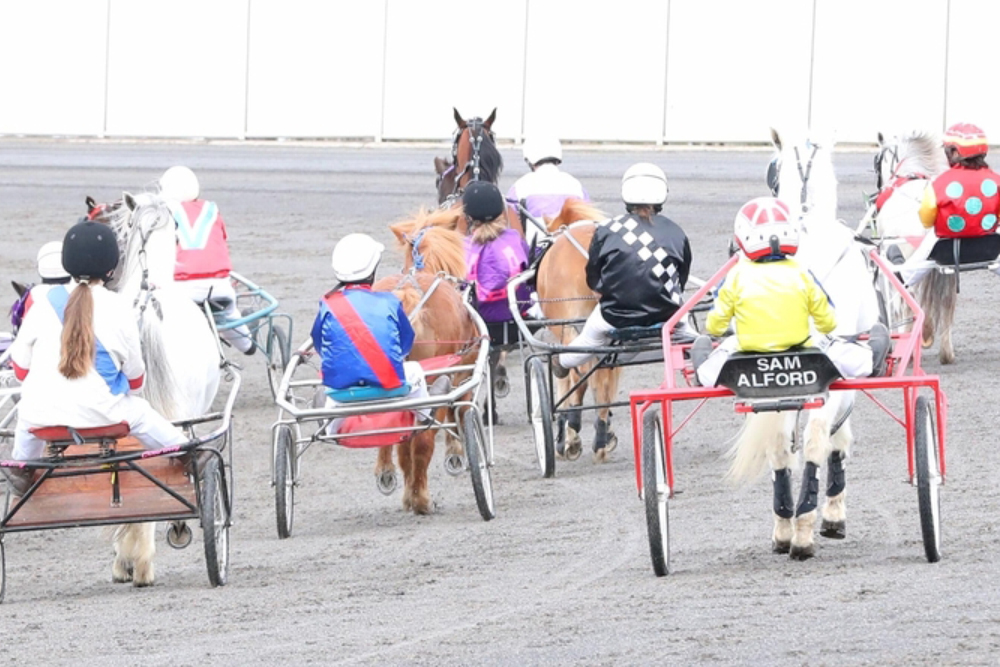 ID18's opening night will also unite the very best young talent Victoria has to offer in the Pony Trots Inter Dominion. With the Inter Dominion not being held in Victoria since 2008 it means that none of our future stars have before seen a stage as big as this.
It will be all on the line with ponies and drivers all vying for the six spots up for grabs on finals night. Ponies will be split up in to size categories with two ponies from each of the categories progressing through to the big dance to battle for the biggest prize of the season on four little legs.